Claudio Albieri Rollup for 4 Pipes and Accessories, italian Leather Black/Grey
€ 380,00
Roll made by Claudio Albieri, hand-cut, in genuine calf nappa of the highest quality which gives the product softness and elasticity.
It comes with four pockets, capable of holding pipes of various sizes and shapes, sewn in alternating directions so as not to have problems of encumbrance when folding; a smaller pocket for any accessories such as lighter, tamper or pipe cleaners.
Two side flaps, soft and delicate, cover everything to protect our pipes from colliding with each other when closing; all gathered by a rigid belt with brass buckle, for a secure and long-lasting closure.
Claudio Albieri's products enjoy world-wide fame for the quality of the materials used, artfully treated details, functional and practical ideas, elegant and sporty accessories at the same time, thanks to the variety of color combinations used.
The details and the raw material will always make the difference.
Out of stock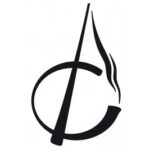 Brand
Claudio Albieri
Claudio Albieri
Claudio Albieri's passion for "Slow Smoke" was born in 1998 when he entered the family tobacconist's, Havana Tabaccheria in Ferrara. Together with his father, he is completely absorbed by the fascination of this "vicious" world. In 2001 a well-known trade magazine defined him as "the youngest expert in cigars in Italy", he obtained the third level from Sommelier AIS, the ANAG license as a grappa and spirits taster, the license from Barman AIBES, a master on Dominican tobacco with Davidoff in the Dominican Republic, he participates in "La Nuit du l'Amateur du Sigar" in Paris and in the Encuentro de los Amigos de Partagas in Cuba. In 2005, the love for artisanal pipes was born, he introduced brands such as Gabriele, Il Duca and Cavicchi to the tobacconist's shop, with whom he is still a great friend. He participates for two consecutive years in the "Chicago Pipe and Tobacciana Show" where he immerses himself completely in the magical world of artisans. Towards 2008, the idea of ​​developing an innovative line of leather accessories in step with the times to be offered in tobacconists began to mature together with his father. He then gets in touch with his cousin, a ten-year-old leather craftsman, designer and prototyper who begins to explain to him problems and possible solutions to his requests. However, the project ran aground despite the fact that, for the umpteenth time, he was struck by the world of luxury craftsmanship. In 2010, at the sale of the tobacconist's shop and with various skills that can be spent in several sectors, it took some time to gather ideas and choose where to direct their efforts. And it is at this moment that under the pressure of Gabriele Dal Fiume he decided to try to become a craftsman himself and to give life to his ideas. At first he began making bags for Gabriele's pipes, then, dusting off the tools of his grandfather's trade (a well-known Ferrara shoemaker from the mid-1900s) and going to his cousin's shop, he slowly learned the secrets of the art of leather goods. It took him 2 and a half years to be able to produce something up to his expectations, even if now, when he sees the creations of that time, he turns up his nose a little .... Being a craftsman means working constantly every single day and training to improve, the details make the difference between a mediocre object and a luxury object. Each of his creations is thought out, studied and tested in the smallest detail, he likes to say that: He works mainly for himself, so first of all he must like what he produces. The materials he uses are of the highest quality, calf and lamb nappa and suede splits come 90% from Italy and a small percentage from France and Portugal. The leather is of American buffalo tanned in Tuscany. On request he can work rare leathers such as: crocodile, alligator, ostrich, python, ray, monitor lizard, shark and antelope. The spirit that animates him, however, remains tied to his origins, to the world of the cigar, to that "Placer de compartir" so dear to Cubans, in fact he lives the work and the world of "Slow Smoke" as a large family of enthusiasts who share a common love.