Caminetto Grade 06 Bent
€ 320,00
Caminetto 06 sandblasted in classic Bent Biliard shape, completely handcrafted in italian briar with great care to the details, only as a great historical brand can it do so.
Methacrylate mouthpiece cut and hand-crafted from the bar. Elegant mahogany red finish with a very special sandblasting.
Pipe made in the most famous shape all over the world, balanced and lightweighted, for a comfortable and relaxing smoke, even walking.
1 in stock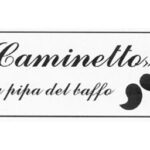 Additional information
| | |
| --- | --- |
| Length | 135mm / 5.31 inch |
| Height | 45mm / 1.77 inch |
| Deep | 35mm / 1.37 inch |
| Diameter | 20mm / 0.78 inch |
| Weight | 1,05 oz / 29 g |
| Stem | Cumberland |
| Finish | Mahogany sandblasted |
| Shape | Bent |
| Material | Briar Root |
Brand
Caminetto Pipes
Caminetto Pipes
Since 1986, the Ascorti family reopens the historical brand, thanks to which they have been a reference point in the pipes production, CAMINETTO.
The new production was entrusted to the last one of the family, the young Tommaso, son of Roberto Ascorti of the homonymous brand. With it, begins the new history of CAMINETTO pipes, a brand known in Italy and the world, for the quality and elegance of its products.
Tommaso has innovated a bit in the existing and recognizable style of CAMINETTO pipes, with new finishes, ornaments and shapes; Developing hand-made and cared-for pipes in the smallest detail.
In addition to the classic standard finishes, there are annual editions such as the Event, forms studied of the founder of the brand Peppino Ascorti, which are revisited in the current key with the combination of copper, giving elegance and traditionality.
A selection of "mustached pipes" await you in our store, for you to choose your CAMINETTO.